It has been twelve months since the cricketing world tragically lost Phil Hughes.
Here is my story from last year:
Phil Hughes. What a wonderful story, other than the part after Tuesday afternoon.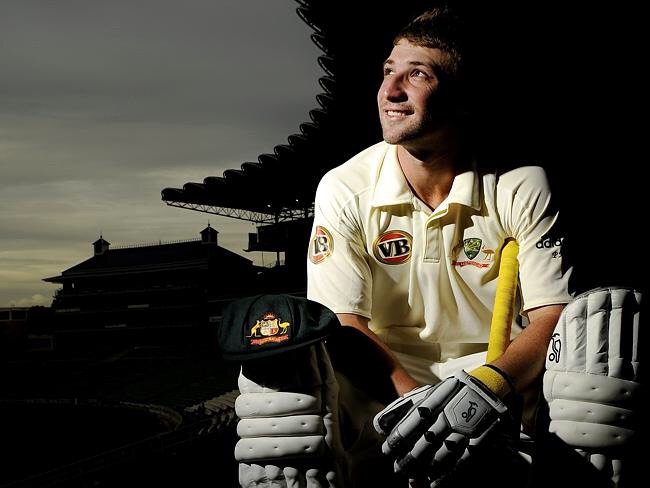 The young cricket obsessed kid from northern New South Wales, moving down to the big smoke of Sydney to further his dream. And he did just that.
Phil crammed a hell of lot into his almost 26 years, living the dream of Australian kids to one day wear that baggy green cap.
I had that same dream, racing home from school, racing even faster through homework to get out to the backyard for imaginary test matches. "I'll be Dennis Lillee!" The kids next door alternated between the Chappells. We'd play for a few hours then our mums would call us in for dinner. Stumps.
Great times. Then playing in a junior club team, getting a Stuart Surridge bat from Santa and a Kookaburra ball I would carry everywhere, polishing it to a mirror finish.
I spent many a summer as a kid watching my heroes at the SCG. I imagined walking off the ground, acknowledging the standing ovation from the crowd after a blazing century as the shadows lengthened from the Member's Stand. Phil Hughes did that for real, five times.
Then life got in the way, for me, but not for Phil Hughes.
I obviously never had the relentless hunger, the burning desire and freakish talent that inhabited Phil Hughes. He made it.
All that work, those endless hours in the nets and countless pitches paid off. He earned the right to wear the baggy green and did it proud. The perfect fit.
This summer of cricket will sadly have a dark shadow, though Phil Hughes will forever be 63 n.o.
Vale.
©Steve Williams 2014